How to Restrict Apps on Android
Smartphones help children learn and have fun, but they also give them access to harmful content. Today's devices have built-in monitoring functions.
According to a study by the international company Ipsos, which came out in 2021, 94% of Russian children use smartphones, with 85% having one of their own. 93% of children regularly use a computer. Kaspersky Lab's 2021 study confirms these numbers. According to it, 93% of children in elementary school have a smartphone. Most often children go online to play games (76%), watch videos (70%), communicate with friends (67%) and prepare for lessons (53%). In addition, every second teenager, according to NAFI, makes purchases with a smartphone.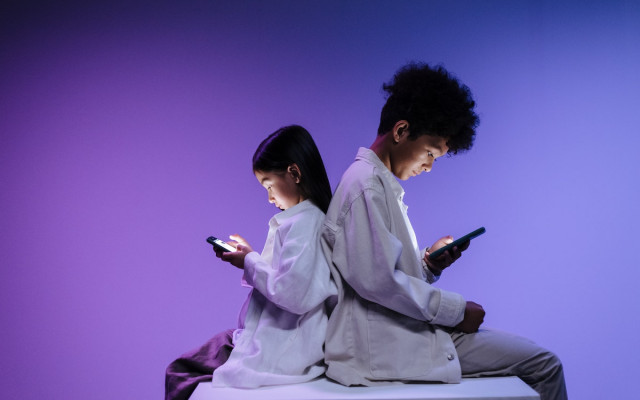 As noted by parents, 53% of children spend between one and four hours a day on a smartphone or computer; more than a quarter (26%) spend all their free time on them. At the same time, only 55% of parents limit the time their children spend on the Internet.
According to the international organization Common Sense, parents themselves usually begin to give their children gadgets, and from the age of six to eight months. According to a study conducted by NetMums, most children today start using the Internet at the age of three.
How to set up a smartphone for a child, not a child against himself?
When setting up parental controls, it's worth understanding that they need to be ethical. First, you have to accept the fact that your child's playtime will account for 50% to 99% of his or her time on the smartphone. The parent's job is to make sure that play sessions don't stretch for hours, but are shorter, but can occur several times a day.
Instead of being afraid of information on the Internet, it is worth teaching your child how to properly search for, analyze, and use data from the Web. Preferably do it together until he or she learns how to use the Internet properly.
You should not read your child's correspondence – it is acceptable only in emergencies, as well as studying the contents of his smartphone. And installing spyware can only undermine trust.
As kids get older and prove to know the rules of smartphone use, it's wise to give them more freedom.
Both Android and iOS have built-in parental control tools. Let's figure out how to choose and set them up properly.
What are parental controls?
Parental controls are software designed to protect minors from age-inappropriate content. It can block pornography, websites containing alcoholic beverage ads and so on on smartphones and other devices.
At the most basic level, parental control products contain tools to block unwanted content. But most products also have the option to set up white lists and blacklists. Whitelists are parentally allowed sites. They won't be blocked even if they fall into a category that the app normally restricts. In contrast, a blacklisted website will not appear in searches even if the category itself is not blocked.
In addition, most parental control tools include other features:
Controls or limits on the amount of time children spend on their smartphones. For example, a parent can configure settings so that the Internet or certain programs don't run after 10 p.m., when children should be getting ready for bed, and can limit the daily Internet time. If the daily hours limit is exceeded, the child will not be able to access a particular site.
App blocking: this allows parents to completely block certain programs, regardless of the time of day or amount of use.
Geolocation view. This feature will allow you to check where your child is at any time.
Many parental control tools can be installed on the system completely invisibly. Because of this, even technically savvy teenagers sometimes can't easily remove them or bypass content filtering.
How to set up parental controls

The process for setting up parental controls is different for iOS and Android devices.
Create a user account
First, you need to sign up for an Apple ID account or a Google account. For a child under 13, this must be done by a parent. You can create an account either when you first start your phone or on your old device by simply logging out of your account in the system settings. But it's more convenient to perform a factory reset, which will restart the initial setup procedure.
On Android: "Settings" → "Restore and reset" → "Reset settings" → "Reset phone settings" → "Erase all".
On iOS: "Settings" → "Basic" → "Reset" → "Erase content and settings".
Turn on the screen lock

Your smartphone contains a lot of personal information that needs to be protected. A basic level of protection involves locking the device's screen. This can be a passcode, a pattern key, a fingerprint or face unlock. The option is usually offered to set up when you first start your smartphone, but it can also be done later in the settings.
Activate two-factor authorization

Once two-factor authentication is activated, you will only be able to log in to your child's account and make any attempts to manipulate it after entering a code that is sent to a trusted phone number. This can be a parent's number.
Activate family access

Sharing family members can share purchased content and allow your child to shop on-demand, as well as limit how long you can use your device, view your location, and use other features.
Add a request to buy and download apps

The purchase approval feature is needed to control children's spending online and limit it to specific apps. If a child makes a purchase or even a free download, the parent receives a notification where they can approve or cancel the download.
Limit unwanted content

This option prohibits your child from accessing sexual content, violent content, and other unwanted pages on the Internet.
Set Screen Time Settings
The option allows you to define the amount of time your child can spend per day on games, social networks, and apps.
Turn on geolocation viewing

On iOS and Android, your location is displayed in real time in the Family Link and Locator apps, respectively.
Make settings in case you lose your phone

It's a good idea to anticipate the situation when a child forgets or loses their smartphone by adding a phone number and a message to the lock screen asking them to return the device.